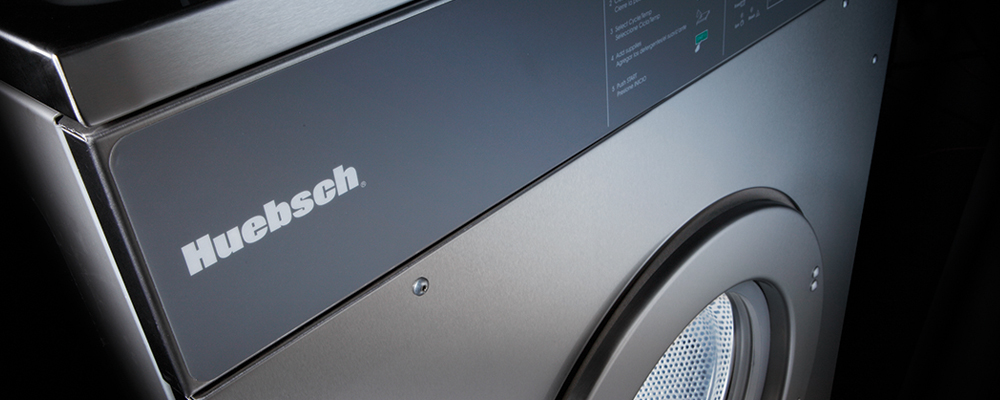 Allied Equipment Supply, Inc. has provided quality, service and value to coin laundry owners, on-premise laundries, industrial laundries and multi-housing laundries throughout the state of Arkansas for over 25-years. We provide a wide range of top brand accessory equipment, including – Highmark Manufacturing, Natco Water Systems, Standard Changemakers Changers, Vend-Rite Soap Venders, Sol-O-Matic furniture and much more. We also provide parts and service on all types of commercial laundry equipment. We are here to serve you and all your laundry needs. GIVE US A CALL TODAY!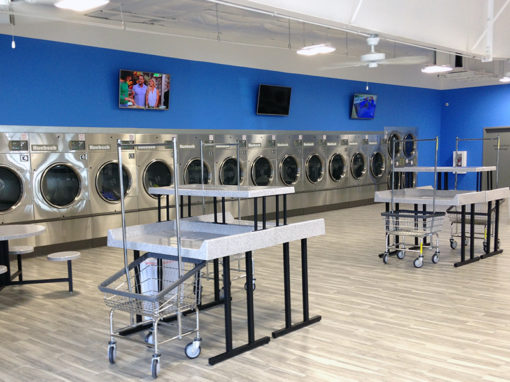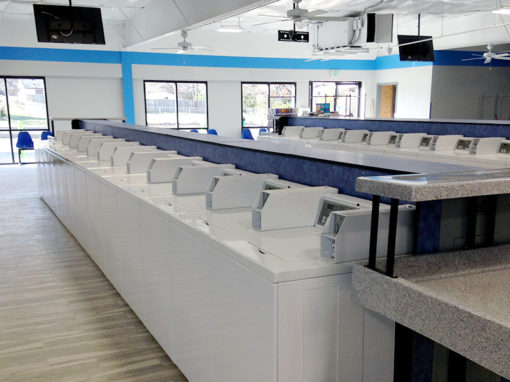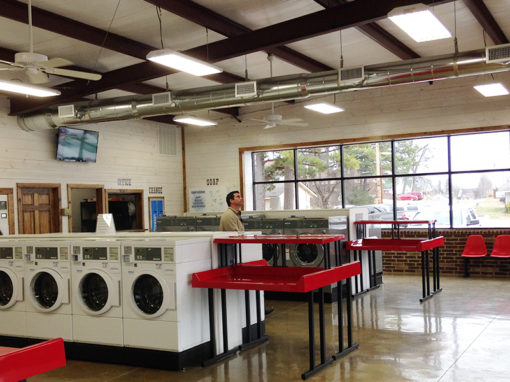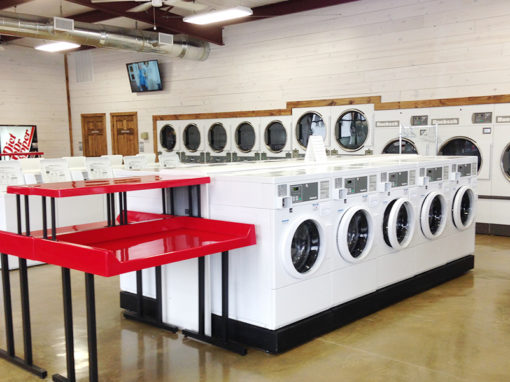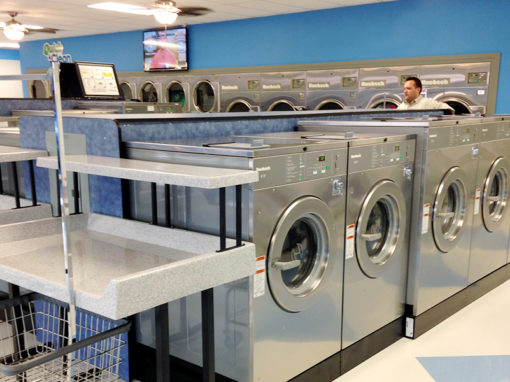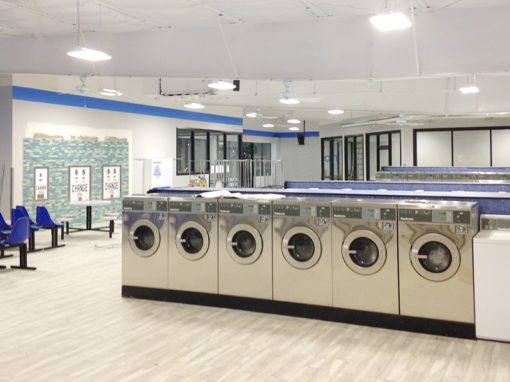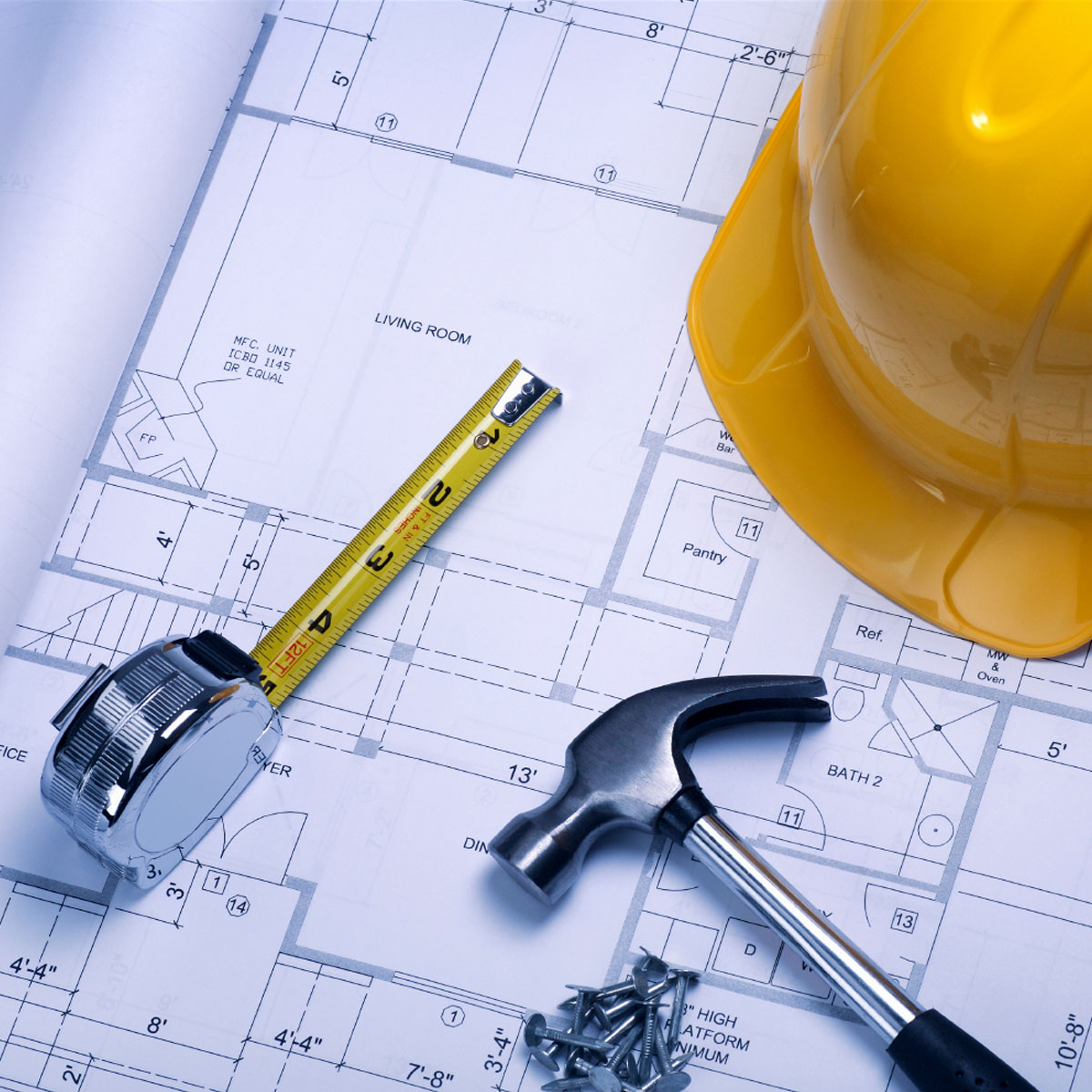 According to the Coin Laundry Association, there are over 34,000 Coin Laundries in the U.S. generating almost $5 billion in gross revenue annually. It's a business in which the customer provides the labor and the machines do the work, which means low overhead and strong profit potential for the entrepreneur. If you are looking to join the laundry industry with your first store – or if you are looking to replace outdated laundry equipment with new energy efficient washers and dryers – you'll like the Allied Advantage. Our experts have more than 40 years experience assisting entrepreneurs  "Build-A-Store" which includes:
• Location
• Location
• Location – It is Location first and foremost!
• A detailed demographic survey of the target market
• Store sizing, layout and design
• Equipment mix that maximizes income-producing potential of interior space
• Top laundry equipment brands – including American made Huebsch (Hipps)
• Business Performa
• Construction and remodeling consultation
• Flexible Financing available
• The Allied Advantage – Quality, Service, and Value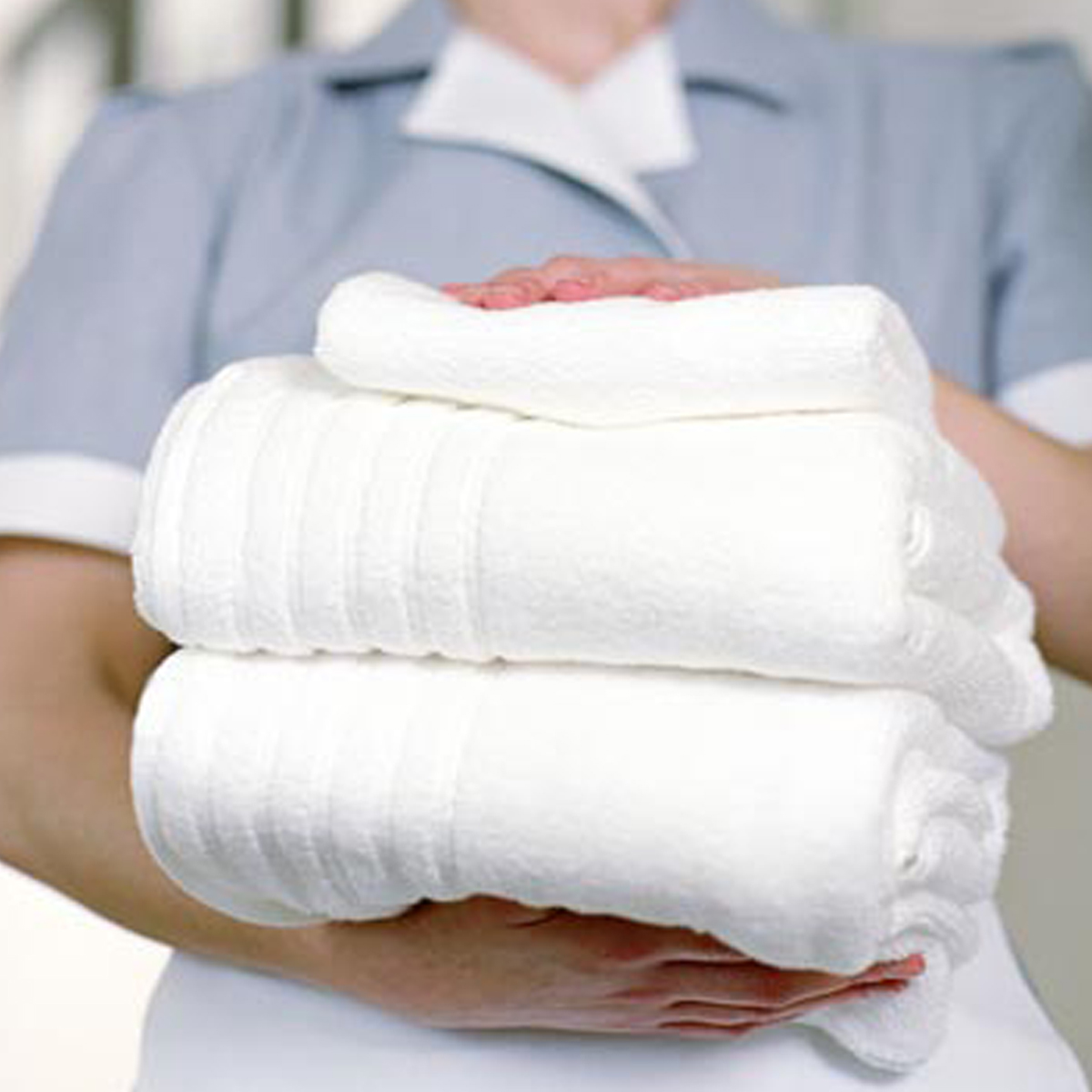 On-Premise Laundry
Whether the business is a restaurant, hotel, hospital, or a school's athletic
department, Allied knows how important efficiently processing large amounts
of laundry is to the success of your business. At Allied we provide our customers
with everything, including:
• Specifying the equipment requirements
• Laundry room design and layout
• Equipment installation
• Washer programming
• Laundry operator in-service training
• Preventative maintenance schedules
• Parts and service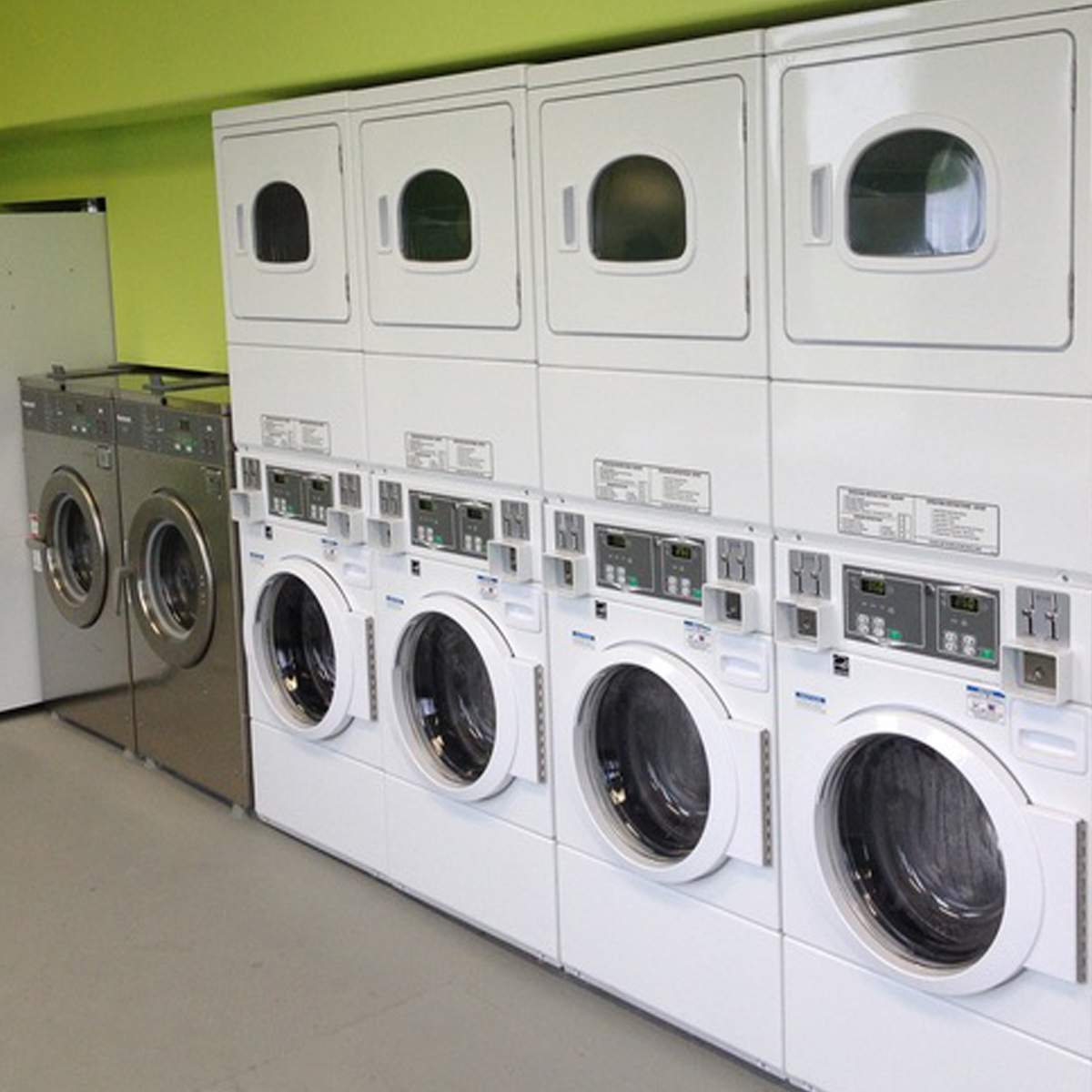 Multi-Housing Laundry
Allied creates clean, well equipped and modern laundry room facilities for apartment buildings, condominiums and student housing that owners are proud of and residents prefer to outside sources. Our installations have proven to:
• Increase revenue
• Improve profitability
• Increase resident satisfaction
• Reduce vacancies
Allied offers building owners several options and service plans that can be tailored to meet your specific requirements.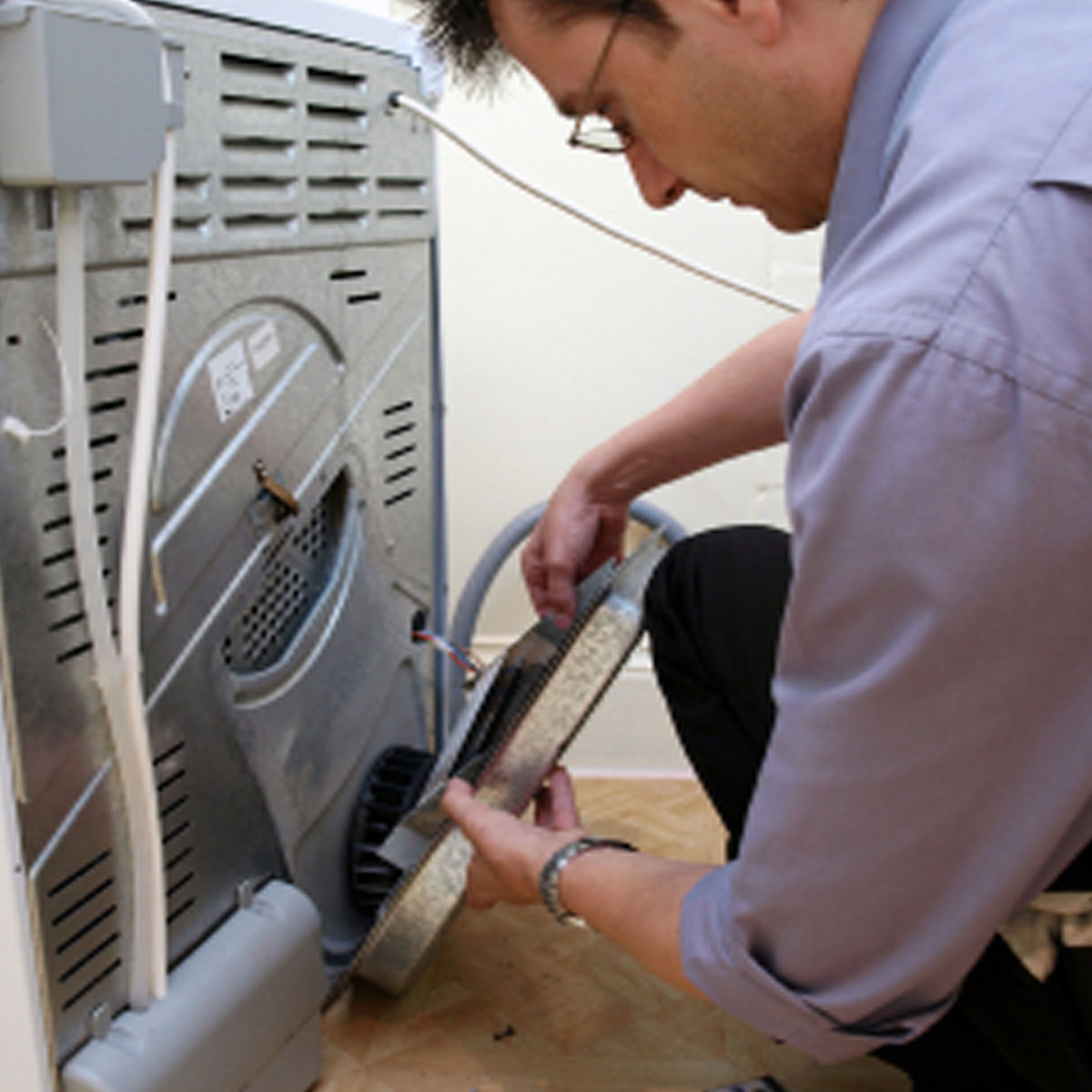 Parts & Service
You can count on the Allied Advantage for all your parts and service supplies. We provide genuine factory parts from most of the leading manufacturers, as well as ancillary items such as change machines, laundry carts, coin counters, scales and furniture, just to name a few.
When your equipment goes down you're losing valuable time and money. As a truly service-oriented company, we are dedicated to providing you with timely dependable service. Our professionally trained expert technicians will get your equipment back on track quickly.
Mark Loose, President
501.920.8050 • mark@alliedlaundry.com
Jerry Gibson, Sales Manager
501.920.0807 • jerry@alliedlaundry.com
Scott Loose, Service Tech
501.920.7601 • scott@alliedlaundry.com
Allied Laundry Address
10904 Arch Street, Little Rock, AR 72206